The most seamless shot tracking.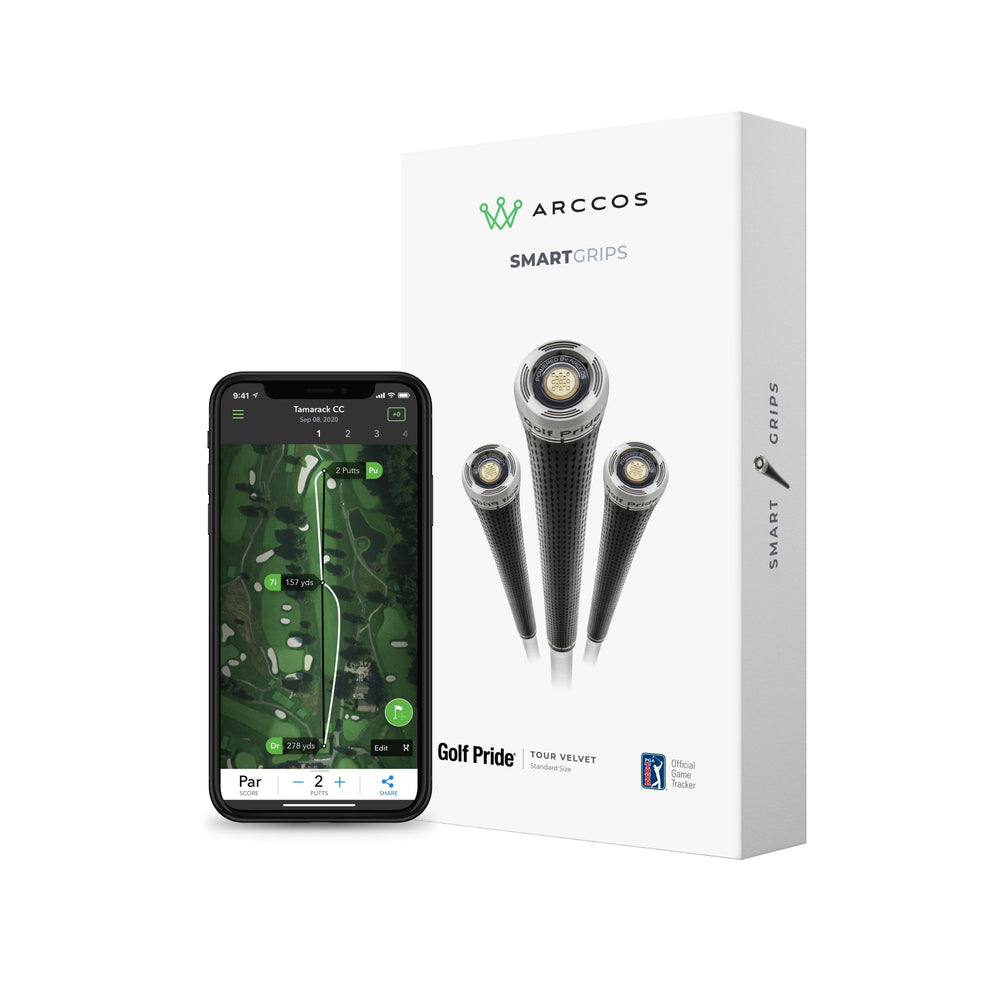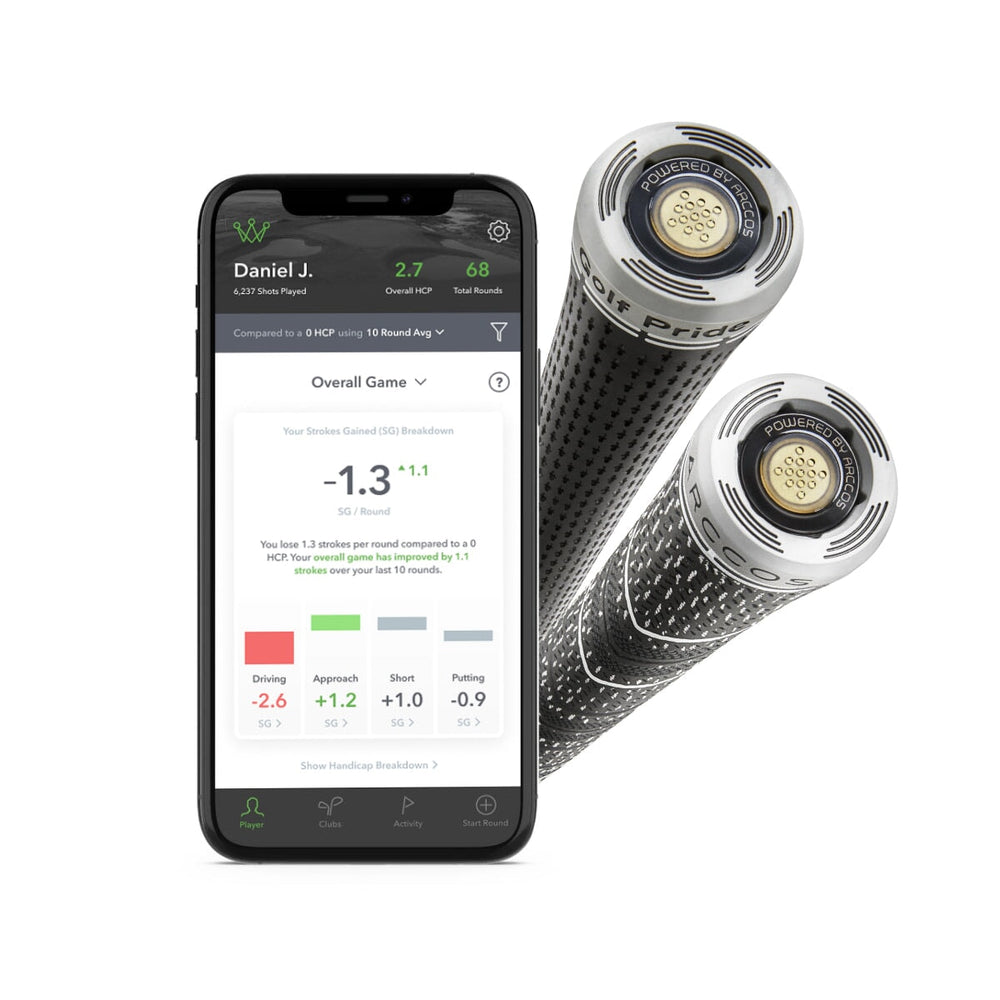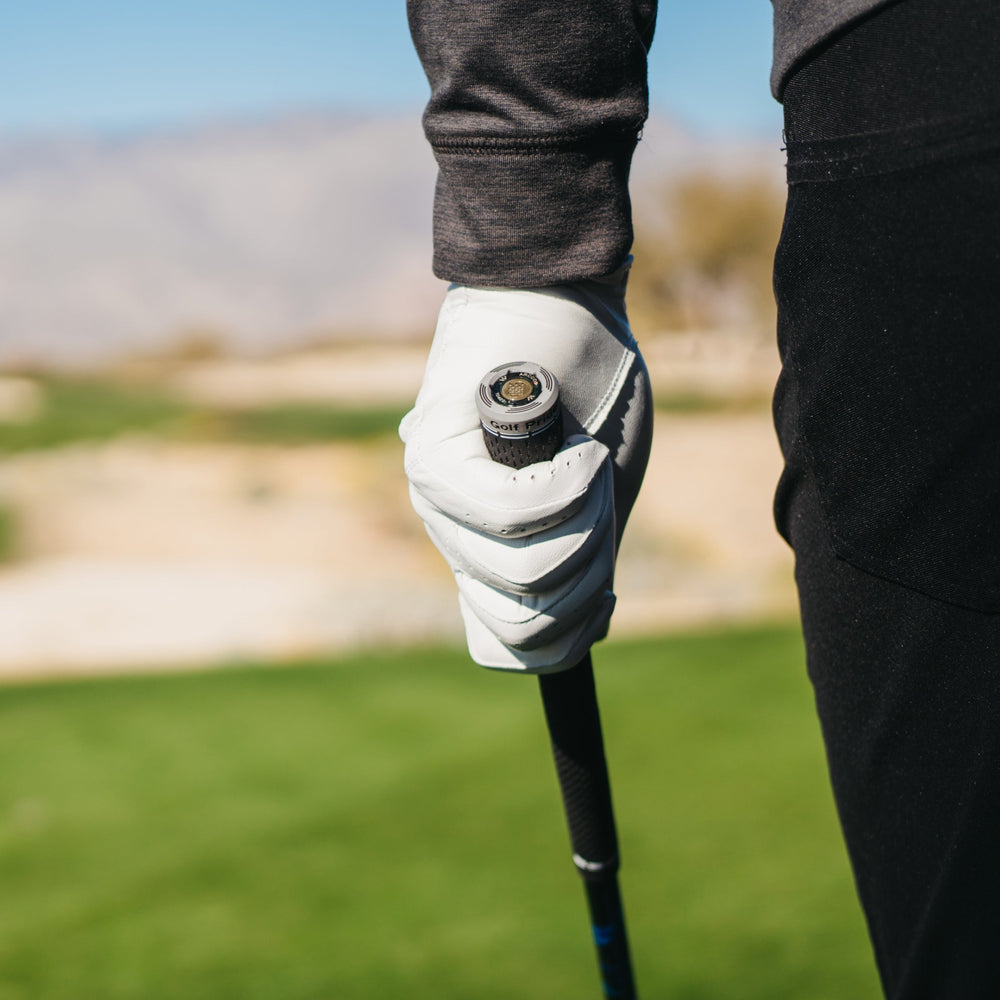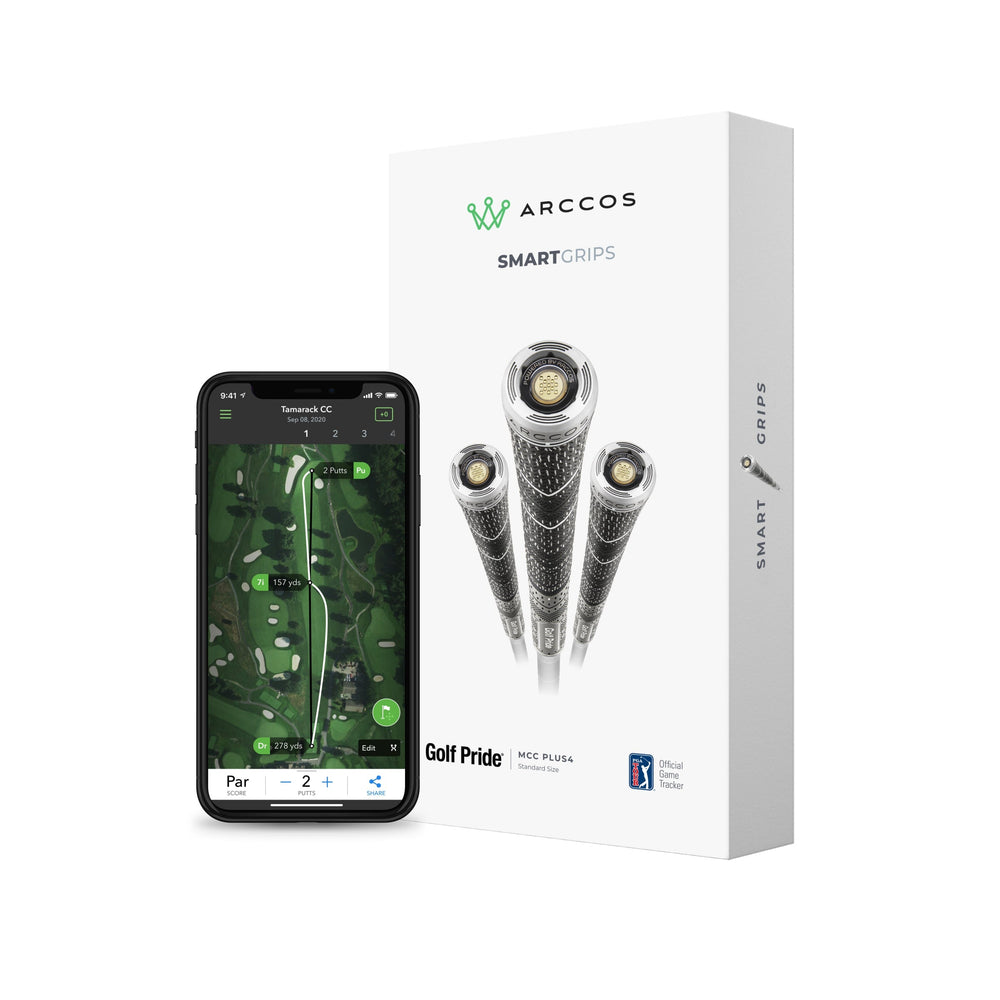 A

seamless design

for a more subtle look & feel
The lightweight sensor is swing weight neutral.
Golf Pride Tour Velvet
Tour Velvet® is the most popular grip in golf today. It combines an exclusive, state-of-the-art rubber-blend compound, non-slip surface pattern for maximum playability, comfort, and confidence. The Tour Velvet® is the standard upon which many club manufacturers base their grip designs.
Golf Pride MCC Plus4
Golf Pride's MCC Plus4 is a tour-proven, hybrid golf grip featuring a larger lower hand and new softer rubber material. The MCC Plus4 golf grip simulates 4 additional wraps of tape on the lower hand to encourages lighter grip pressure, reduced tension, and increased power.
Over

800 million shots captured

, and counting.
Arccos is Golf's #1 on-course tracking system.
Arccos members improve by five shots in their first year using the system on average.
Arccos new shot tracking technology, powered by A.I. machine learning, tightly integrates Arccos hardware and software to pinpoint a player's shots throughout the round. Our latest technology captures 98% of all tee shots.
Accurate shot tracking leads to the game's most powerful insights.
With strokes gained analytics, you'll know exactly which areas of your game you need to work on to improve faster. Now you'll even be able to see how many strokes you're gaining or losing with every club in your bag.
Want a phone free experience? Add Link to your order to play the game your way.
Automatically track your shots without your phone. Link is a small, powerful, ultralight wearable that seamlessly syncs with your smart sensors and the Arccos Caddie app. This eliminates the need to carry your phone in play.
Play smarter and shoot lower scores.